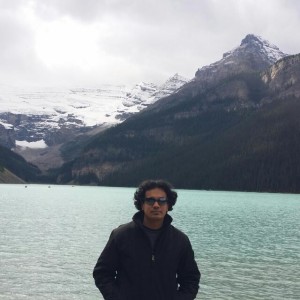 I am an Investment banker on Wall St. I do Equity Research or research into the 'real' value of company's stocks. Previously I have a BS & MS in Mechanical Engineering and MBA in Finance in terms of educational qualifications. I was born in India and came to the US shores in 2003, since when I have embarked a journey full of experiences including education and jobs. Through years of research in science and finance, a common thread in my passions has been research into Vedic astrology.
Idea of this blog is to dispel some rumors regarding astrology. Understanding what it is and what it isn't. My intention is to share some knowledge that I have amassed over the last 21 years of study and research into this beautiful topic. I am by training and basic nature a person who believes in science and facts and would not take anything presented to me prima facie, unless I can see the rationality behind it. The reason I wouldn't believe in astrology without understanding it was also the reason I didn't dispel it completely without researching into it. After all, how can I be sure of its non existence when I am oblivious to the subject?
My journey of astrology began in 1993. I was very good in school, especially in Mathematics and Science. Numbers come naturally to me and I took keen interest in anything involving them. I was a curious reader since a young age and skeptical of astrology as a subject. I wanted to dispel the belief my mother had in astrology and for the same reason, decided to read up on the subject to be able to have an argument against it's basic premises. As a child with strong interests in maths, I was an ardent fan of the famous 'human computer' – the late Shakuntala Devi. Surprised to find a book by her on astrology ("Astrology For You") I enthusiastically read and re-read the book. It was a simple treatise, yet elegantly written by someone whose skills were in the arena I loved so much – Mathematics. Realizing how heavy and mathematically involved the astrology field was from her book (especially before computers made the calculation part less cumbersome), I naturally wanted to read more into it, now that I knew a legendary person of mathematics researched into it.
Looking back  now, the book by the late Ms. Devi was written well and yet touching astrology very briefly. Infact it barely scratched the surface of this field, which later to my amazement opened up a pathway for me which took years of reading first and researching much later. Years 1994-2000 were spent mostly reading different treatises in Vedic astrology. These included encyclopedic sized Bhrigu Parasara Hora Shashtra (BPHS), the Jamini Sutras, Phaladeepika and the Lal Kitab, among others. My appetite grew with each reading and the early skepticism I had while reading Devi's book had changed into belief and passion to know more about this field. In astrology, as some new students will understand, initial knowledge brings a struggle to apply rules verbatim on all new horoscopes one comes across. I believe many give up in the initial months or years as the thousands of rules and permutations/ combinations start to overwhelm a student. Many quit just because the results in this field are never fast enough. For years early on, the effort far exceeds the fruits of correct predictions. Takes a certain amount of insanity, if you will, to persevere during these initial years – or at least for those who remain true to it in terms of a research area, as opposed to trying to make a quick business out of it.
Thankfully I had a good head for astrology since get go. Call it the strong abilities in mathematics, deep passion and work into it or just beginner's good luck, by the end of millennium, I had all but awestruck many of my relatives and friends with very accurate predictions, sometimes years ahead of the actual events, down the date or week. Following circa 2000, having exhausted the theory and a 'practice set' of 100 odd horoscopes early on, I started diving into more case studies as I found out that even though all the theory was absolutely vital to know, in itself it was insufficient to be a good astrologer. Brute force case studies and learning feedback loop from these was absolutely vital. Over time, I have been through some 2000 – 3000 horoscopes if not more and yet continue to learn this beautiful subject. I am a full time banker, a son, a friend too! So I keep putting in these hours at late nights, weekends, off days as a passion which has kept alive over two decades now.
In this blog I will make an effort to clarify what astrology is and isn't and perhaps as time evolves, this blog can evolve and take its own course and shape.
 PS: If you are looking for a reading, Don't submit anything via contact Me, kindly read the article "if you are looking for a reading" in the Blog section. Thanks!